COVID-19-Inchara's Response to COVID-19
Inchara Foundation is one of the partners of COVID ACTION COLLAB, a network of over 150 organizations with a reach of more than 2 million migrant workers , covering 15 States and over 100 districts
Since the lockdown began on 25th March 2020, several hundred migrant labouers, daily wagers and truck drivers were stranded without work and food. With the help of volunteers and local community leaders we reached out to more than 700 migrant families and truck drivers with cooked meals delivered to their door step, at Baikampady Industrial area, Mangalore.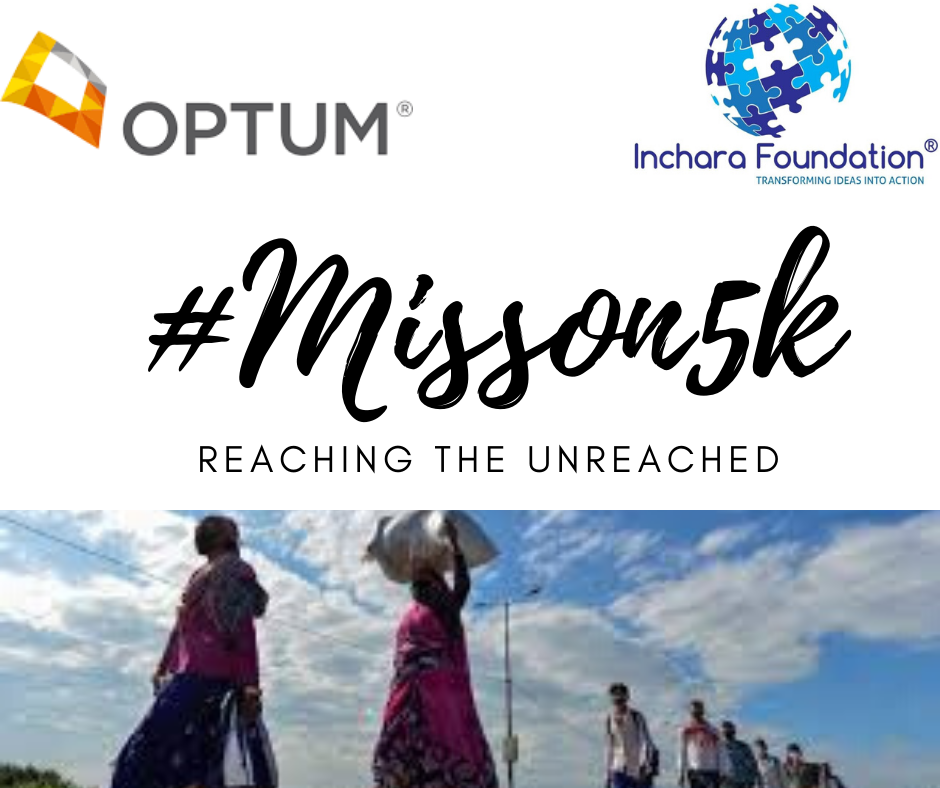 OPTUM (a UnitedHealth Group Company) has joined hands with Inchara Foundation on project #mission5k to provide relief to the COVID-19 affected across India. A section of employees from the XLHealth division have pledged one day's salary and the company has matched that 2:1.
Inchara Foundation, a #covidactioncollab partner with the help of its network of volunteers and NGO partners PAN India, implemented this project in a span of 2 months. Activities under this initiative included distribution of ration kits, sanitation kits and PPE kits. The project reached more than 5,000plus families covering an approximate population of 30,000.